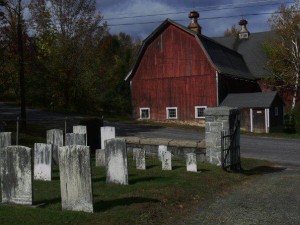 What started as an interest in History and Stone Carvers, evolved into discovering the open air museums that New England cemeteries can be. During our explorations of some of the older burying grounds, we have become familiar with the types of materials used since New England was settled, and the progression that has been made. Early graveyards had started with wooden markers to memorialize their loved ones, and then moved onto what was available locally, such  sandstone's and slate. Then, as transport systems became more efficient, many different materials became available, including different metals, and marbles, as well as granite, which has now become the standard material used to make headstones and monuments and mausoleums.
We also found that many of these memorials to past lives were in a state of disrepair, damaged by the passing of time, acid rain, lichen, and other biological growth. Some have been damaged by vandals or fallen debris. Many have been repaired improperly by well meaning, but untrained people, which can lead to a more rapid deterioration or further damage a loved ones stone. We wanted to do something to help preserve this part of our history.
In June of 2012 we attended a Gravestone Preservation training program taught by Jonathan Appell. Mr. Appell teaches cemetery conservation techniques all over the United States and is well respected in the field of gravestone and masonry conservation and restoration. During this course we learned about the correct methods and materials needed to reset, repair, and restore all the styles and types of markers and monuments that have been used through the history of New England.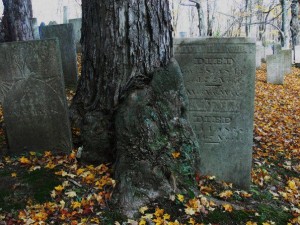 While preserving historic markers is what initially brought us to do this, the newer and recently placed markers need care in order to keep them looking the way that they were intended to. Whether it is a tall obelisk, a statue, a large headstone, or a plaque marker, we can keep it looking as good as possible.
We can repair various kinds of stones, reset all types of markers or monuments, and we can restore historic grave sites. But, giving peace of mind to those left behind, by preserving the memory of a loved one, will be the most gratifying service we will provide.
 — Each stone and monument represents a life lived —
Will and Lisa Cornell
Beyond the Gravestone – Storrs Ct.